It is so hard for me to function in a kitchen that is messy. But, with a toddler, husband, and two dogs in our home, counters can get cluttered, the pantry can become unorganized, and the refrigerator can look messy … unless you have systems in place. I'm all about creating systems in the kitchen to help maintain a clean and organized kitchen.
Here are some simple storage tricks for kitchen organization that I love to implement in our kitchen. I'm also a firm believer in the quick 10 minute kitchen clean up. Going to bed with a messy kitchen is something that I strive to avoid every night as I shut down the house and prepare to crawl into bed. I love waking up, going downstairs, and seeing a clean kitchen.
5 Simple Kitchen Organization Tips
So, how can you create systems, maintain cleanliness, and ensure that there is organization in your kitchen? Here are a few simple kitchen organization items and tips that will help.
1.) Chalkboard Labels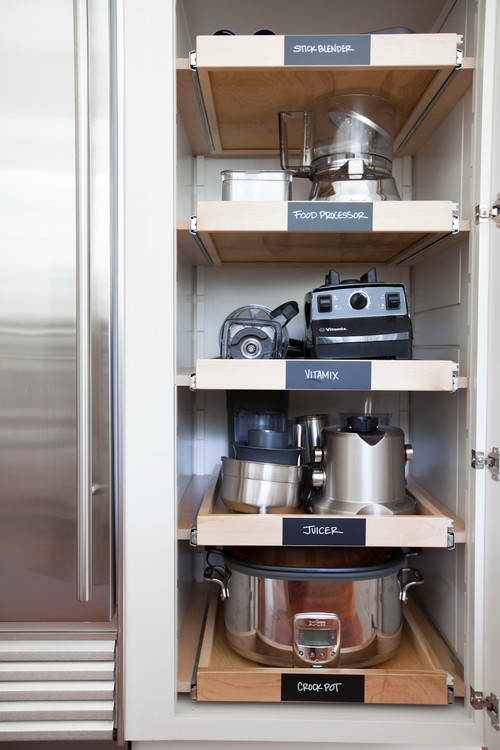 Photo by NEAT Method Michigan – Browse traditional kitchen ideas
Chalkboard labels are not only cute, but they are also incredibly functional. By placing chalkboard labels on jars and drawers, you can easily mark what is where. You can also change up the labels with a swipe of a cloth. Chalkboard labels add so much style to kitchen organization, not to mention a streamlined approach to keeping items easy to find.
2.) Drawer Organizers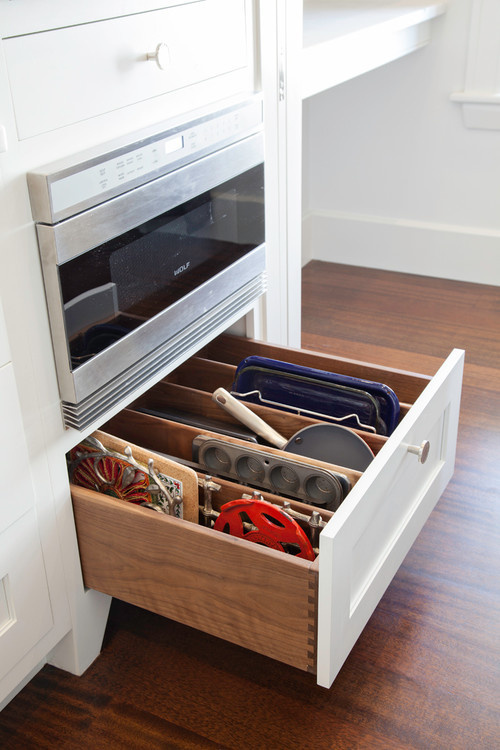 Photo by Pennville Custom Cabinetry – Browse transitional home design ideas